Mobile Carriers In A Changing Landscape
Driven to increase revenue, margins, market share and overall competitiveness, modern mobile carriers are offering a growing number of IP-based value added services and applications, focused on any-time, any-where and to any-device connectivity. To support these business objectives, new technologies and network infrastructures, such as LTE, Small Cells, IPv6 and the Cloud, are deployed. At the same time, the cyber threat facing mobile operators has evolved enormously, with cyber criminals wanting to capitalize on the same opportunities as the mobile operator. Squeezed between the two, operators have to find a way to secure their infrastructure without impacting their ability to respond to the opportunity in front of them.
Securing the Mobile Network
The growing number of 3G/4G mobile devices and the data volume they generate, the all-IP nature of LTE and the always-connected user mentality opens the mobile network to a growing number of threats. Some of these threats will be against the network, the EPC and its applications and services. However, due to the increasing popularity of 3G/4G as an Internet access method for mobile devices including laptops, the scale and power of potential botnets will increase as well. Botnets that could be used for attacking external targets or the mobile network itself. The growing importance, usage and threat associated with the mobile network, demands an uncompromising security solution to protect the network and its interfaces to other networks and domains.
Fortinet's Security for Mobile Carrier
Fortinet's security platform has been designed and built to specifically address the security requirements that span a Mobile Carrier's infrastructure, services and applications:
Fortinet's security platform operates on a purpose built operating system, FortiOS, which provides the intelligence and features to actively secure the CSP's domains
Fortinet's high-performance hardware platform, FortiGate, allows mobile carriers to provide the required security while meeting their service and customer QoE expectations. The FortiGate platform is powered by custom developed FortiASIC hardware processors to deliver carrier grade performance of more than 1Tbps throughput.
Fortinet's security platform uniquely scales up to effectively deal with the traffic, analysis and treatment of the multimillion sessions and transactions generated per second.
Fortinet's security platform and its FortiOS operating system are available both as physical appliances and virtual machines to guarantee security is enforced in the network and throughout the virtualized mobile carrier infrastructure and cloud.
The FortiGuard threat research and response service keeps FortiOS continuously updated to ensure its update in the face of ever-changing threat landscape facing the mobile carrier and its customers.
FortiManager™ and FortiAnalyzer™ deliver centralized and simplified management, visibility and analysis of your mobile carrier network and current threat profile, or both physical and virtual environments.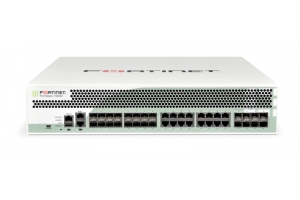 FortiGate-1500D
High Performance Next Generation Firewall for the Enterprise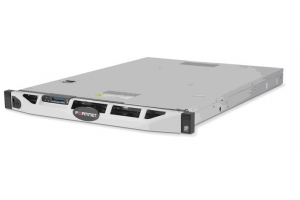 FortiAnalyzer
Centralized Log and Reporting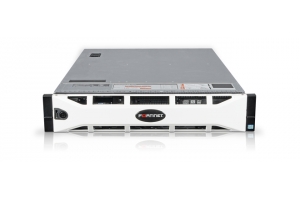 FortiManager
Centralized Security Management