Mūsų produktai
Naršykite mūsų gaminių katalogą
FortiManager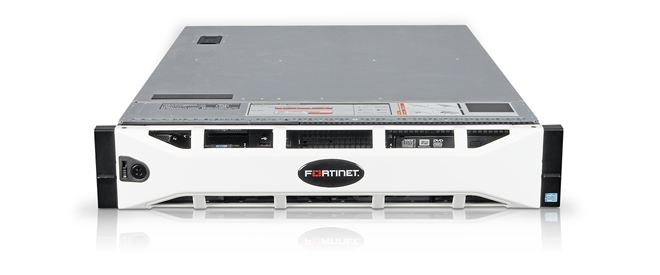 Centralized Security Management
---
FortiManager Security Management appliances allow you to centrally manage any number of Fortinet Network Security devices, from several to thousands, including FortiGate®, FortiWiFi™, and FortiCarrier™. Network administrators can better control their network by logically grouping devices into administrative domains (ADOMs), efficiently applying policies and distributing content security/firmware updates. FortiManager is one of several versatile Network Security Management Products that provide a diversity of deployment types, growth flexibility, advanced customization through APIs and simple licensing.

Highlights
Provides easy centralized configuration, policy-based provisioning, update management and end-to-end network monitoring for your Fortinet installation
Manage up to 5,000 devices and virtual domains (VDOMs) from a single FortiManager interface
Segregate management of large deployments easily and securely by grouping devices and agents into geographic or functional administrative domains (ADOMs)
Reduce your management burden and operational costs with fast device and agent provisioning, detailed revision tracking, and thorough auditing capabilities
Easily manage complex mesh and star VPN environments while leveraging FortiManager as a local distribution point for software and policy updates
Seamless integration with FortiAnalyzer appliances provides in-depth discovery, analysis, prioritization and reporting of network security events
Quickly create and modify policies/objects with a consolidated, drag and drop enabled, in-view editor
Script and automate device provisioning, policy pushing, etc. with JSON APIs or build custom web portals with the XML API
Delineate and constrain management responsibilities by implementing role-based administration
Leverage powerful device profiles for mass provisioning and configuration of managed devices
Centrally control firmware upgrades and content security updates from FortiGuard Labs
Deploy with either a physical hardware appliance or virtual machine with multiple options to dynamically increase storage
| Product Name | GB/Day of Log | Devices/ADOMs/VDOMs Supported (Max) | Max Number of Web Portals | Max Number of Web Portal Users | Total Network Interfaces | Total Storage Capacity |
| --- | --- | --- | --- | --- | --- | --- |
| Forti Namanger-400E | 10 | 4.000 | 4.000 | 4.000 | 4x 10/100/1000 RJ45 Ports, 2 x GbE SFP Ports | 16TB (2TB x 8) |
| FortiManager-3900E | 10 | 10.000 | - | - | 2 x 10/100/1000 RJ45 Ports, 2 x 10GbE SFP+ Ports | 14.4TB (960GB x 15) |
| FortiManager-1000D | 2 | 1.000 | 1.000 | 1.000 | 6 x 10/100/1000 RJ45 Ports, 2 x SFP Ports | 8TB (4 x 2TB) |
| FortiManager-300D | 2 | 300 | - | - | 4 x 10/100/1000 RJ45 Ports | 4TB (2 x 2TB) |
| FortiManager-200D | 2 | 30 | - | - | 4 x 10/100/1000 RJ45 Ports | 1 TB |
Take Control of Your Security Infrastructure
The FortiManager family delivers the versatility you need to effectively manage your Fortinet-based security infrastructure. FortiManager drastically reduces management costs, simplifies configuration, and accelerates deployment cycles, whether you are deploying new devices, installing security policies, or distributing updates.
FortiManager also provides crucial timesaving features like device auto-discovery, group management, global policies, auditing facilities, and the ability to manage complex VPN environments. FortiManager, coupled with the FortiAnalyzer™ family of centralized logging and reporting appliances, provides a comprehensive and powerful centralized management solution for your organization.
Key Features and Benefits
| | |
| --- | --- |
| Integrated FortiAnalyzer Logging | This allows for a tighter integration and correlation of events and policies. A consolidated platform allows customers to more easily deploy Fortinet management products |
| Hierarchical Objects Database | Facilitates reuse of common configurations across the organization in both local and global ADOM levels |
| Automated Device Provisioning/ Centralized Policy Configuration | Reduces cost of deploying new FortiGate or FortiClient installations and maintains policies across all managed assets |
| Role-Based Administration | Enables distributed administration, an important requirement for larger organizations |
| Policy/Device Auditing | Allows you to prove compliance, and track any deviations from the required security policy |
| In-View Policy Object Editing | Faster rulebase editing without opening new windows or changing context |
| Device Profiles | Aids in mass provisioning of managed devices |
| XML API | Web Services interface that enables users to integrate with provisioning systems and automate the configuration of the many devices that FortiManager is capable of managing |
| JSON API | JSON API allows MSSPs to offer administrative web portals to customers |
---
Other products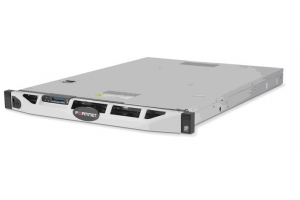 FortiAnalyzer
Centralized Log and Reporting