Mūsų produktai
Naršykite mūsų gaminių katalogą
FortiGate-3700D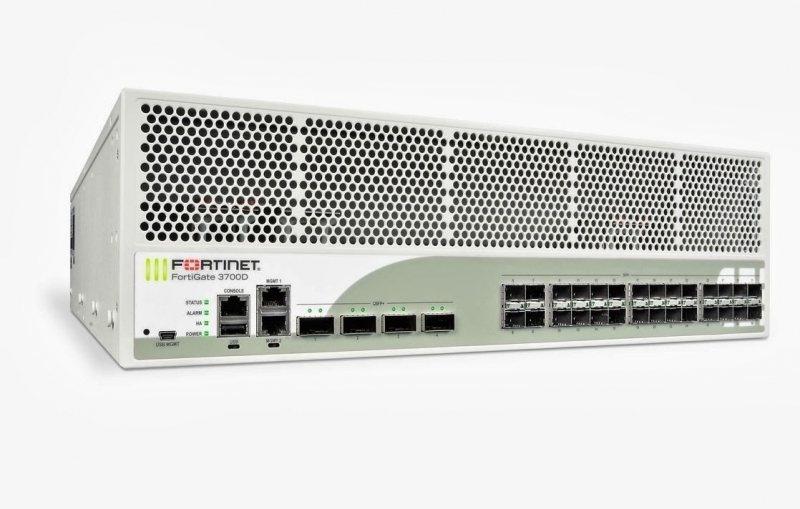 40GE Data Center Next Generation Firewall
---
The FortiGate 3700D high performance, high capacity data center firewall provides exceptional performance of 160 Gbps and ultra-low latency, ensuring your data center security solution doesn't become your data center bottleneck.
Eliminate Security Bottlenecks
It delivers this breakthrough performance and protection in a compact 3U form factor with four 40 GE and 28 10 GE interfaces that preserves scarce rack space while maximizing capacity. Powered by the new FortiASIC NP6 processor, the FortiGate 3700D is the first data center appliance to deliver performance parity for IPv4 and IPv6 traffic and dramatically increases VPN performance, enabling you to keep pace with your evolving network.
Flexible Deployment
The FortiGate 3700D gives you the flexibility to choose the firewall personality that best fits your requirements at the Edge or Core. You can take advantage of the high port density for physical segmentation of your network, as well as the virtual domains (VDOMs) for virtual segmentation. 
---
Other products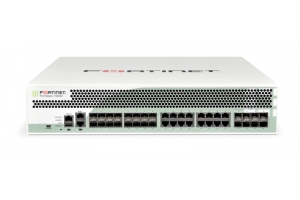 FortiGate-1500D
High Performance Next Generation/Edge Firewall for the Enterprise