Improve the Security and Reliability of Industrial Control Systems/SCADA
Like other organizations, providers of Critical Infrastructure using Industrial Control/SCADA systems- utility companies, transportation groups, natural resource producers and more- are targets of increasingly tailored attacks. However, they must also address additional and significant challenges beyond this sophistication of cybercriminals. These challenges include the inaccessible locations, extreme environments, old and often proprietary systems, and serious result of failure related to geographically distributed Industrial Control/SCADA systems.
For these far-flung infrastructures, Fortinet delivers industry-leading High-performance UTM Security products along with Integrated Switching, Wireless Access and more in "Rugged" form factors.
Fortinet's Rugged Solution for Industrial Control/SCADA Systems
Top rated threat protection
Coverage for industry-specific applications, operating systems and threats
Small form factor, purpose-built security and network devices that meet or exceed industry standards for hazardous deployment
Remote management/monitoring of integrated security, switching, wireless and more
Central reporting to demonstrate compliance with industry-specific regulations
Operation Technologies (OT) such as Industrial Control/SCADA systems are similar to, but not exactly the same, as Information Technologies (IT) deployed in offices and Data Centers. So Network and Security Solutions for OT, rather than IT, systems must account for the important differences.
Press Fortinet Solution Brief to learn more about Fortinet's Rugged solution for Industrial Control/SCADA systems.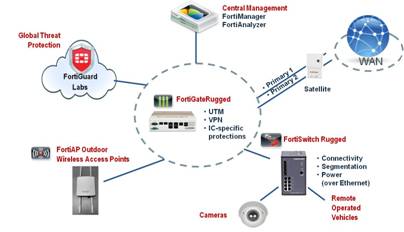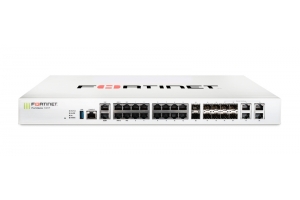 FortiGate-100F Series
Integrated Security for Small and Medium Enterprises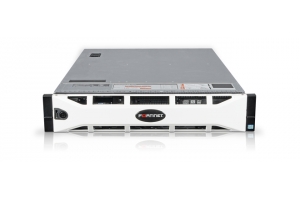 FortiManager
Centralized Security Management