Our products
Browse catalog of our products
MiNID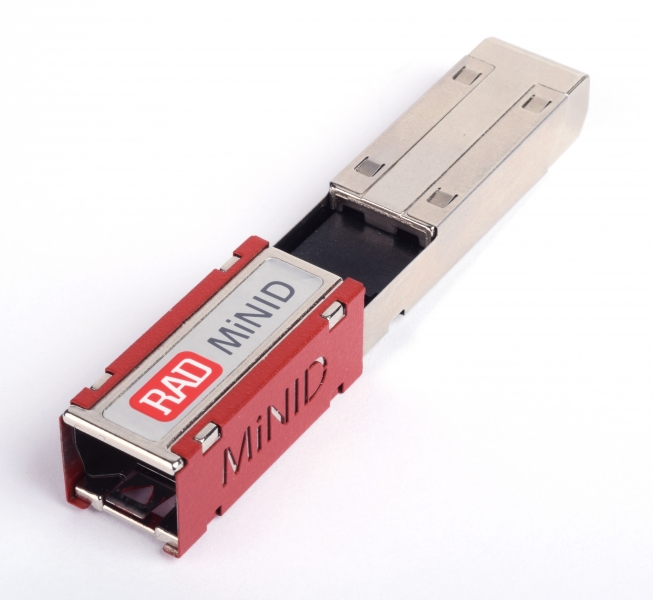 ---
RAD's patent-protected MiNID is a field-programmable miniature L2/L3 network interface device (NID), available in an SFP form factor, SFP sleeve form factor or in a standalone enclosure. As part of RAD's Distributed Network Functions Virtualization (D-NFV) offering, MiNID enriches the Service Assured Access portfolio with software-defined network functionalities for enhanced demarcation, remote monitoring, fault isolation and more. MiNID programmability is based on a powerful FPGA that enables field updates to the product software and application.
The SFP sleeve is a revolutionary platform for service providers looking to upgrade their networks to deliver reliable bandwidth with end-to-end SLA assurance. MiNID's innovative patent-based design breaks through the barriers of cost and complexity to make Carrier Ethernet available to everyone, everywhere.
Highlights
Field programmable Network Interface Device (NID) for service providers, wholesalers, and mobile operators
Part of RAD's Distributed Network Functions Virtualization (D-NFV) portfolio
Patent-protected SPF sleeve design for seamless integration and enhancement of any existing network device
Service demarcation, SLA assurance and diagnostic tools at Layer-2, 3, and 4
Low OpEx due to decreased power consumption, space and installation costs.
---
Other products